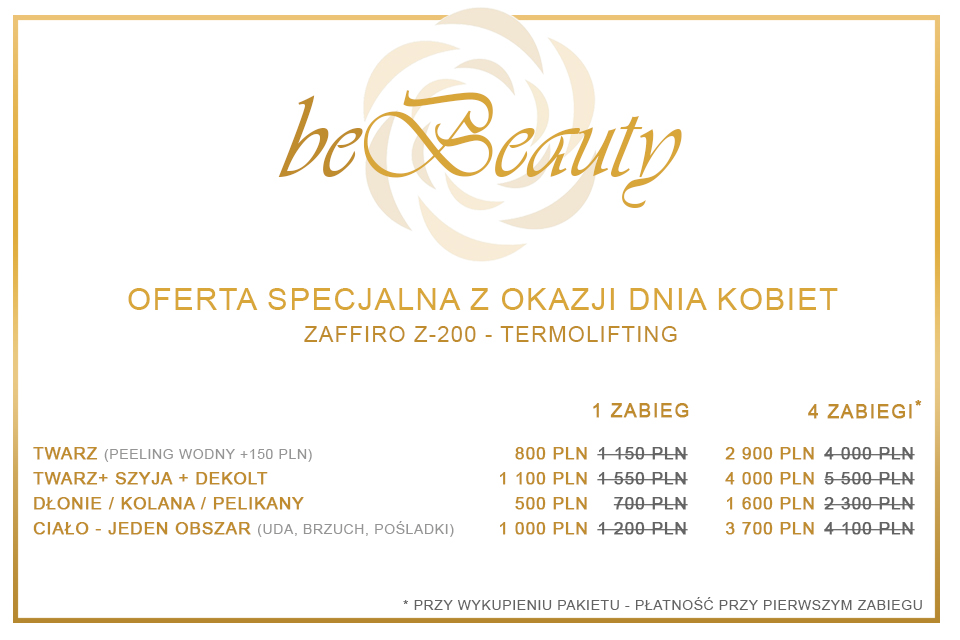 Spectacular results with no scalpel and no long recovery?
It is now possible thanks to thermolift, which is the effect of infrared radiation on the skin. The infrared radiation initiates a thermal reaction in the body, causing the skin to regenerate and lift – hence the name 'thermolift'. The biostimulating and therapeutic properties of infrared radiation have been known for a long time, which is why it is widely used in physiotherapy, e.g. when treating muscular aches and inflammation.
One of the reasons behind the skin aging process is the decreasing amount of collagen and elastin in the connective tissue, caused by the impaired activity of fibroblasts, i.e. the cells responsible for their production.
Zaffiro helps to reverse this process: it firms the skin and smooths any wrinkles and lines without relying on invasive methods.
Zaffiro works beautifully on any part of the body. It is designed for both men and women. It can improve the appearance and condition of:
face (sagging cheeks, lines and wrinkles)
neck
décolletage
bust
stomach
hands
arms
buttocks
thighs
knees